Owner's Insight: Yacht ownership and the recipe for success
SuperyachtTimes by Francesca Webster – 11 May 2021
For Andy Scott, the owner of both the 32-metre sailing yacht, Elton, and the classic 21-metre Cesare Sangermani sailing yacht Telstar, living as much of life on the water as possible, is an essential element to his success. A self-made millionaire by the age of 26, Andy lost everything during the financial crash in 2008, but gradually built himself, and his business, back up until his company had more than 500 employees.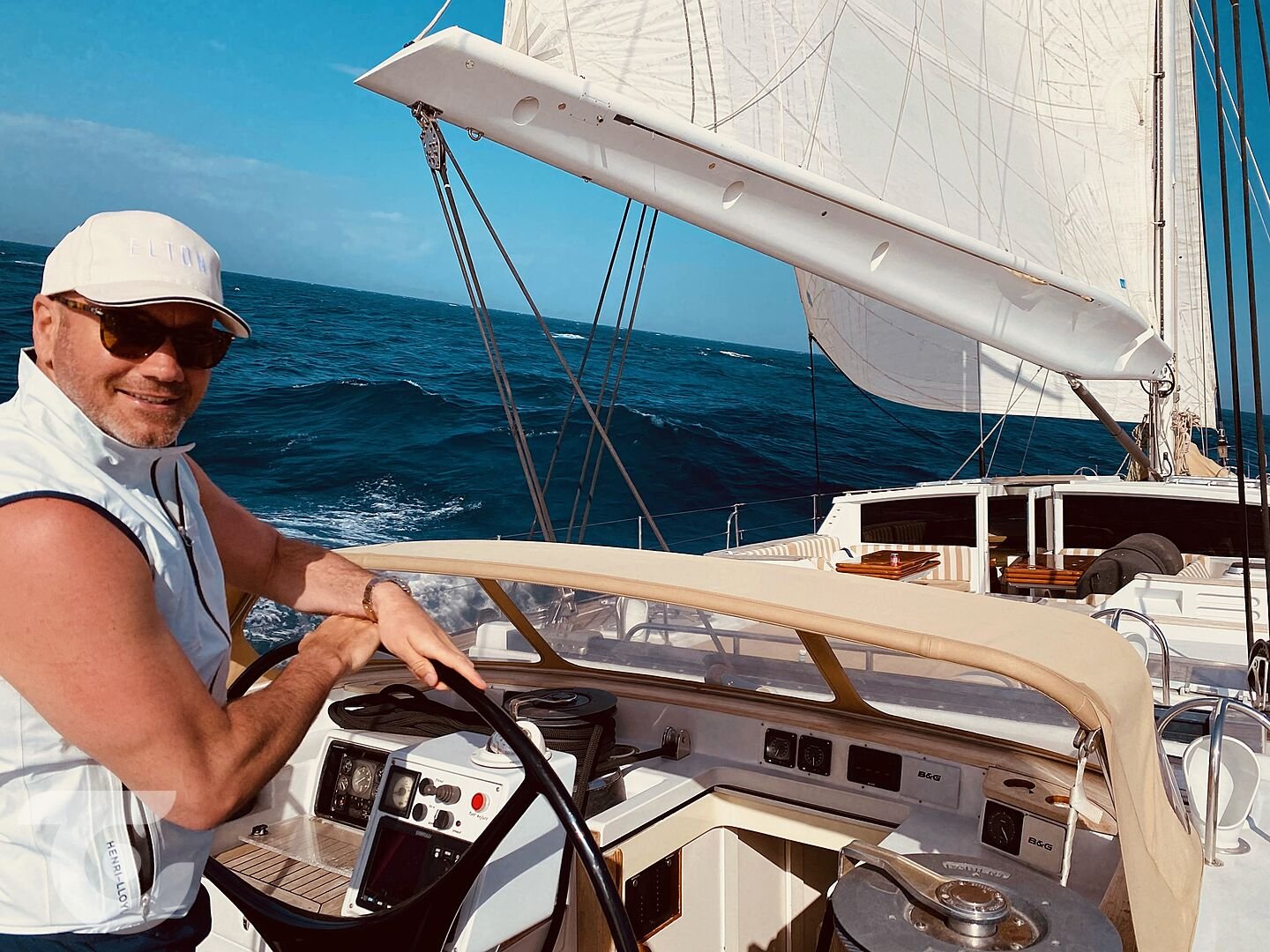 Having grown up on the South coast of the United Kingdom, he has always had an affinity with the water and had enjoyed buying and restoring yachts in his youth. One such vessel was a 30-foot racing yacht called Olympic Flame, with three-foot of headroom, which acted as his home as he earned the money to restore her. A few years later he sold her for £3,000, a considerable return for his £250 investment.
It wasn't long before he bought his second yacht after she had been claimed by debtors from the charity that had owned her in Portsmouth. She was a 72-foot Robert Clark ketch called Whitbread, now known as Lone Fox. Following her extensive restoration, Andy sailed around the world on-and-off for five years, with 10 friends and two crew. In 2009, he sold Whitbread and bought a 38-metre Canadian schooner during her build, completed her, chartered her for one season in the Caribbean, and then the Mediterranean, where he sold her.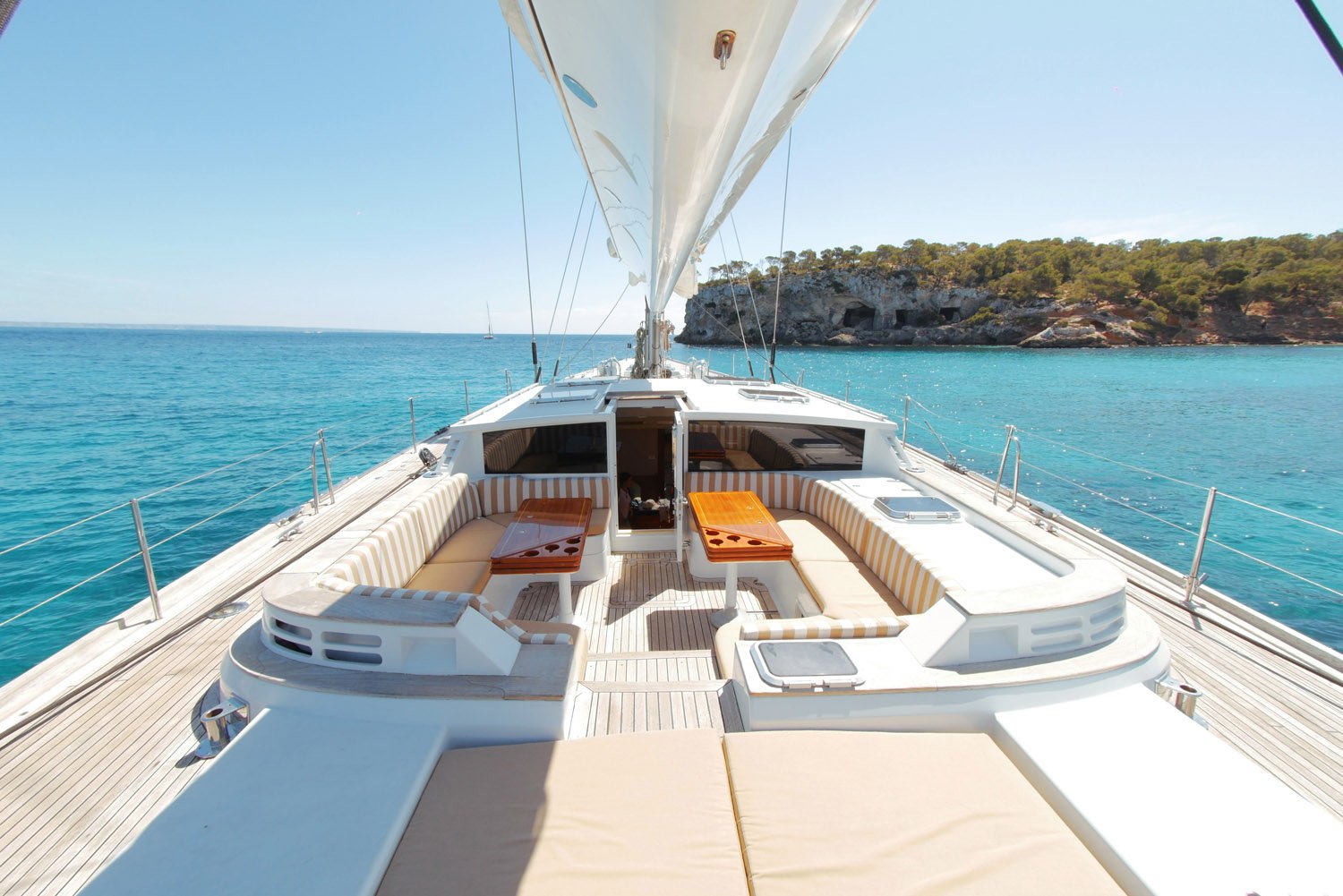 It was after this venture that he finally found his current yacht, the 32-metre Windship Trident sloop Elton, previously named Lunar Mist, which he bought in November 2020. Following the purchase, he sailed her from the U.K. to the Mediterranean, where she underwent an extensive modernisation including new rigging, a refit of the mast and several interior projects. Moving forward, Elton will be based in the Mediterranean and chartered during the summer season, beginning this year. In winter, she'll take the passage over to the Caribbean and Andy hopes to sail her onto Cuba and the Bahamas, with some diverse routes planned for his charter guests.
She now accompanies the 21-metre classic racing yacht Telstar, which he rescued following her partial sinking. Like her sistership, she has now been fully restored, repainted and is also located in the Mediterranean, ready for charters to begin this summer.
Andy is currently on the hunt for a 50 to 60-metre sailing yacht to refit and live aboard, while she's not booked for charter. It is his dream to one day own a J-Class, which he sees as the ultimate goal for anyone truly passionate about sailing yachts. He looks at yacht ownership in the same way some look at property – if you buy at the right price, have a margin to sell on if you want to sell at a profit, own a beautiful yacht that people want to charter for six weeks a year – then you have a business, with a return investment.
For now, Andy looks forward to the upcoming summer, when he'll be setting sail for the Aeolian Islands in Sicily, one of the few parts of the region he's not yet explored.
Both yacht's chartered are managed by U.K. charter brokerage, West Nautical.